Here at YouDaica, personalization is our passion, and we believe that together we can create unique, never before seen pieces, individually designed to perfection.
Besides our stunning, predesigned Judaica, we've created a platform which allows you to customize your own piece of art. Step by step, you have the opportunity to pick the colors and textures on our designs in order to create something truly special to you, matching perfectly to your personal space and preference.
Furthermore, as we know that sometimes you can picture something truly unique and different, maybe personal or more imaginative, we would love for you to contact us. Reach out, get in touch, and together with our incredible team of accomplished designers we can work to bring all your ideas to life. Together, we can create a piece of Jewish art that truly is the embodiment of your own traditions, instilled with your personal beliefs and values. A tailor made, one of a kind heirloom, destined to become a beloved addition to any home.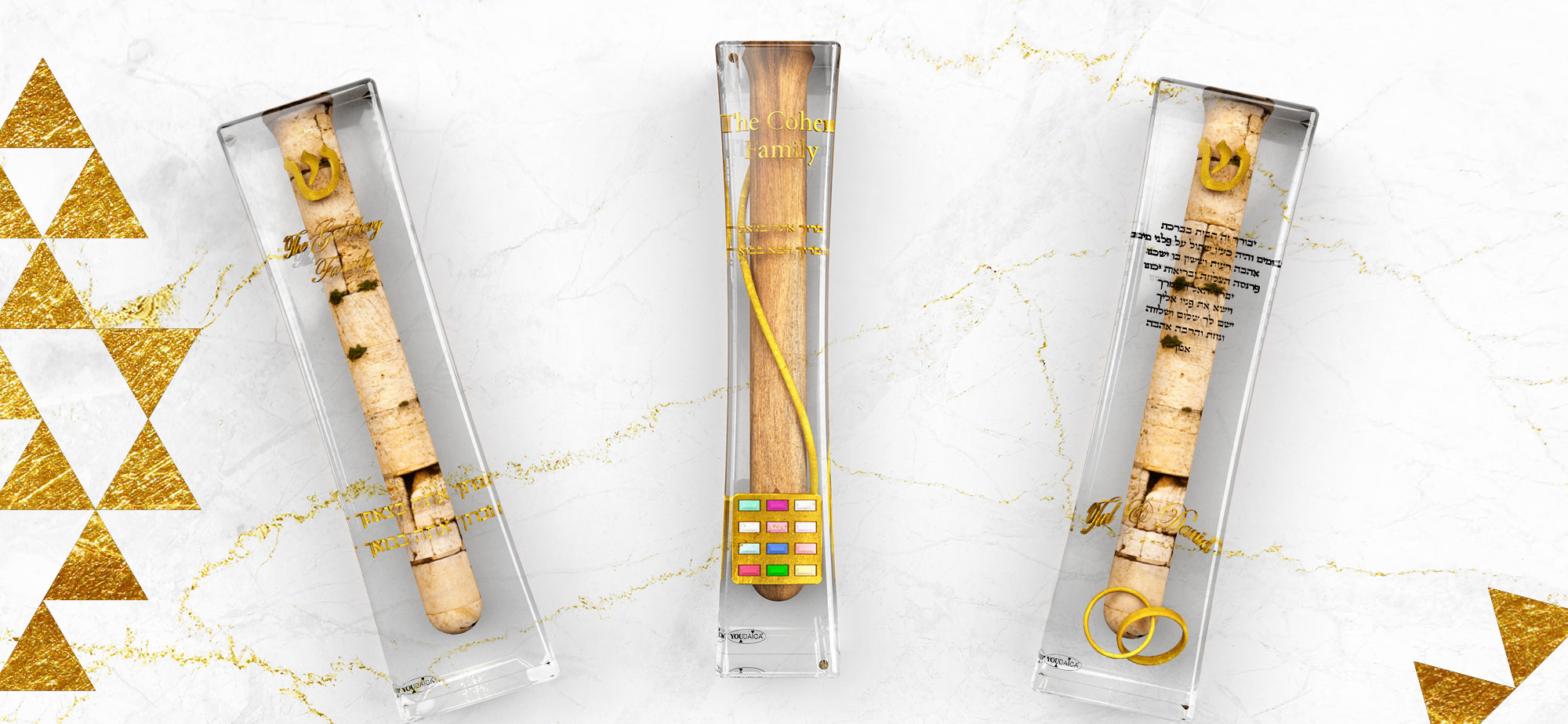 CREATE YOUR ONE OF A KIND MODEL​
Contact us and we will design the item of your dreams.